An active commute matters, wherever you live.
It's been more than seven years since Oklahoma City Mayor Mick Cornett put his entire city on a diet and invested in wider sidewalks, better bike routes, and a larger park to encourage fitness. For politicians and urbanists alike, the connection between the shape of our cities and the shape of our bodies is clear. Those of us who live in sprawling suburbs and commute to work by car are less likely to be healthy, while those of us who live in dense urban neighborhoods end up healthier because we're more likely to bike or walk to work.
Unless, that is, people in compact urban areas don't actually walk or bike to work a great deal more, even though it's a readily available option.
A new study by Timothy Wojan and Karen Hamrick from the U.S. Department of Agriculture takes a close look at the connections between urban form—especially compact cities and metros—and the level at which people walk or bike to their jobs. To get at this, the researchers use detailed data from the American Time Use Survey that collects information on how Americans spend their time, including the kinds of activities in which people engage and what they eat.
The active commute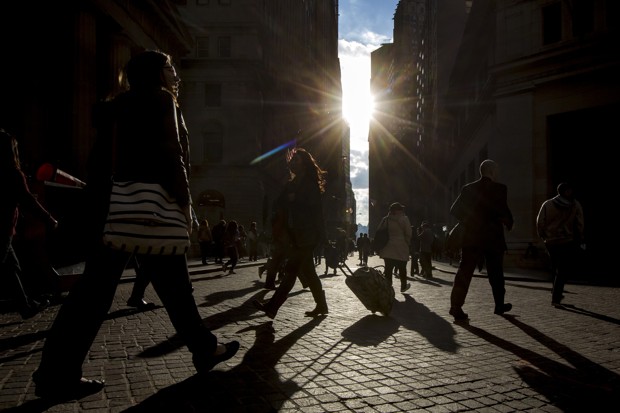 Wojan and Hamrick identified active commuters—i.e. those who reported walking or biking to work—in compact versus more sprawling areas, and matched this to their reported Body Mass Index or BMI, a commonly-used standard of obesity and fitness. They then ran a regression analysis of the connection between active commuting and fitness in these two types of places, controlling for individual characteristics like age, gender, race and ethnicity, education, whether or not there were children in the household, as well as the physical activity level of their primary occupation and adverse weather conditions. They also controlled for community characteristics such as the presence of violent crime and whether the area had a bicycle-friendly community certification.
Their findings shed important new light on the connections between urban form, walking and biking, and health. Contrary to evidence from previous studies, Wojan and Hamrick found that residents of compact cities did not necessarily demonstrate higher activity levels than those in more suburban-style settings. The reason? Only a small share of people in both kinds of places walk or bike to work. In fact, they found that there is no significant difference in levels of physical activity in compact versus sprawling places.
"Urban density is not a silver bullet for fighting the obesity epidemic," the authors write, "because compact settlements of themselves do not compel greater physical activity. Rather, compact development may facilitate less automobile use and more physical activity for a select group who chose to do so."
Walking, biking, and BMI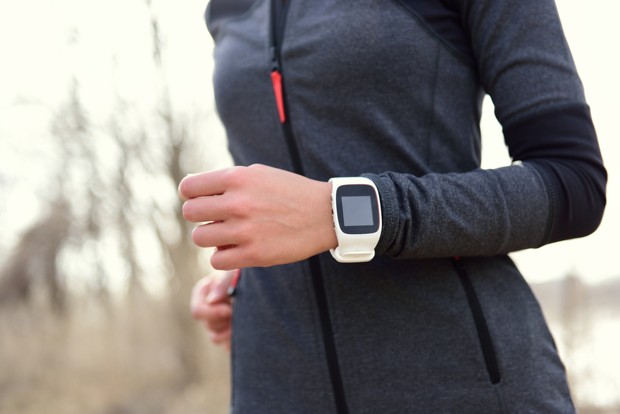 That said, the researchers did find a strong correlation between walking and biking and a decreased BMI, or Body Mass Index. This means that although relatively few residents of compact cities elect to walk or bike to work, those who do have significantly lower BMIs, and presumably better physical health. These findings are consistent with those of other scientific studies, which suggest that long car commutes have deleterious consequences for our health and well-being. Research reported in The American Journal of Preventive Medicine, for example, found that people who commute 10 miles or more back and forth to work each day are at a higher risk of depression, anxiety, and social isolation. In contrast, walking just 20 minutes a day has significantly positive effects on health—and could even prevent premature death. Other studies rank long car commutes as one of the most miserable of all human activities.
Still, while physical activity surely matters to health, this study found little evidence that widespread health is prompted by the kinds of places in which we live. As the authors write:
"Despite evidence that more compact settlement patterns enable active commuting, only a small share of workers in these areas choose to walk or bike to work. In general, the activity level of residents in more compact cities and residents in more sprawling areas is very similar. But, [sic] there is a robust association between active commuting and lower body mass index that is not explained by unobserved attributes or preferences suggests that policies to promote active commuting may be effective. In particular, active commuting has a greater effect on BMI. Consequently, compact settlement appears to be an effective infrastructure for promoting more active lifestyles. The policy challenge is finding ways to ensure that this infrastructure is more widely utilized."
The bottom line: Far too few people are walking or biking to work, even in compact areas. Regardless, this is no reason to ignore the real health benefits that can be gained from an active commute. If we want to realize these benefits, we're going to have to do more than persuade people to move from sprawling suburbs to compact urban places. We're going to have to encourage them to get up, get active, and swap out those car keys for a bike ride or walk.
Source: The Atlantic CityLab
July 20, 2015
By Richard Florida
https://www.citylab.com/commute/2015/07/where-and-why-walking-or-biking-to-work-makes-a-difference/398891/